---
Ministry of Power Proposes Allowing Net Metering for Rooftop Solar up to 500 kW – Visol India
The Ministry of Power has published a draft amendment to Electricity Rules 2020, which is also known as Rights of Consumer, about the Net-Metering policy. As per these updates, now solar EPC companies are allowed to use a net-metering policy on, up to 500 kW or the permitted limit, which is lesser. Besides, EPC companies will use either net billing / gross metering or net feed-in policy for all capacities above 500 KW.
Ministry of Power also allows stakeholders to submit their comments to the ministry till 30th April 2021.
For the prosumers, who avail net-billing or net feed-in, in Draft Amendment stated that the Commissions may introduce time-of-the-day (ToD) tariffs which would incentivize prosumers to install energy storage for later use or can be fed into the grid during peak hours.
Moreover with this, the DISCOM may also install a solar energy meter to measure gross solar energy generated from the grid-interactive rooftop photovoltaic system for renewable energy purchase obligation (RPO) credit.
At the starting of this year, GOI set a bottom line for the net metering which is 10KW but later some state government further lowered it to 5 KW. This made the entire rooftop segment of the solar industry very unstable.
This new policy has not been well received by the solar developers, especially from the state of Gujarat, Rajasthan, and Maharashtra a lot of counter-argument was received. Not only the developers but for solar owners were also not happy with this. This policy has increased the ROI and lowered the financial benefits.
The Maharashtra Solar Sangathan wrote a letter to Mr. Nitin Gadkari informing how this new policy is going to crush the MSMEs.
Seeing this, Minister of MSMEs Nitin Gadkari had to intervene and he shared the concerns of the clients to the Power Minister Mr. R.K.Singh.
It is believed that if the net metering will be capped to 10 KW, the entire rooftop on-grid solar sector will collapse. Clients will be forced to venture into the off-grid solar solution. This will be a huge loss to DISCOM as the extra power will not be given to the grid.
Visol India is a Maharashtra-based solar installation company and is also part of Maha solar Sangathan. As a responsible solar organization, they are trying their best to provide the best solar solution to their clients.
Visol India provides all kinds of solar Solutions. Visol India is among the top solar companies and top Solar EPC companies in Maharashtra. Visol India has the best team for solar installation both off-grid and on-grid.
Recommended Posts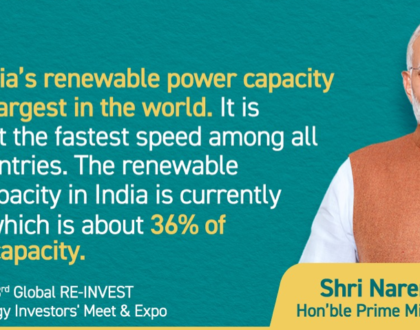 3rd December 2020