---
How will companies get benefit from the Solar power plant for your industry or factory?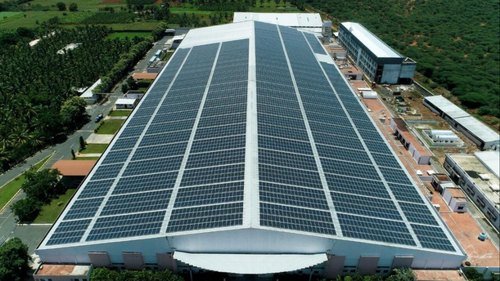 Businesses have realized how solar arrays allow them to build goodwill in the community, boost their views of customers, save energy costs, and get a good return on investment.
If you intended to install industrial solar panels like these in 2019, you would definitely invest in a clean, green, and profitable future for your company.

How profitable is solar power for the factories?
If you always wonder if you should install solar panels on your industry factory or not, you still haven't noticed all the benefits associated with it yet.
Balance your solar electricity costs
Factories and production facilities usually have high power demands. You can easily offset these costs with solar power. This increases your level of success and lets you stay ahead of the competition.
Much like purchases of property versus rentals, solar purchases, and electricity generation reduces money wastage, every month
.
Protect against power cost increases
When you install a solar power system on your plant, you become a self-sufficient, energy-producing company. This will protect you against any rises in power cost.
Sell the surplus and use free power
When the payback period of your solar energy system is over, the company will start generating electricity free of charge. In fact, if you have enough roofing solar panels or ground-mounted panels, you can make money from your solar farm's excess electricity. The excess energy can be added to the grid.
Initiatives like these are all the difference for companies that operate at a small profit margin in those first crucial years.
How does going solar impact your brand image?
Solutions for renewable energies are on the rise, and it is high time for our climate change to join the movement. Each business on the planet will soon go green or underneath. You can tell our customers that you value more than benefit by promoting sustainable and renewable energy. For your partners, your clients, and your local community, you must create a strong brand image.
Once you mount your solar flat roof panels, take some epic pictures of your solar farm and share them with the world. Say loud about your clean energy future pledge and spread the message about eliminating toxic greenhouse gasses.
In fact, with businesses being burned for their unsustainable practices, you should take criticism a step ahead. You are also distinct from the other companies in your field that have not yet become green.
How is solar power empowering your local economy?
Solar jobs increased in many Indian states in 2019, with the highest employment rates witnessed by Maharastra, Rajasthan, Madhya Pradesh, and Karnataka. The Solar Foundation's national solar employment survey found that approximately 242.000 solar employees provide inexpensive, clean, and renewable energy in India.
The Indian solar industry currently employs 3 times more workers than the coal mining industry. The solar industry not only supplies power to American households, commercial enterprises, and industrial plants but also empowers solar workers and their families.
You are improving the neighborhood when you hire local solar contractors or solar installers. Evidence shows that at the beginning, 70% of money spent on local businesses goes back to the local economy.
Why would factories need to install solar photovoltaic panels?
In addition to the many benefits we have outlined above, there are a number of other factors that make 2019 a great time to invest in solar energy in your plant.
Solar incentives and discounts reduce installation costs
If you haven't already realized that there are some attractive tax credits available to industrial factories. With multiple discounts and incentives available for commercial solar installations, the entire solar project becomes a much easier pill to swallow.
With an investment tax credit or an ITC, you can claim 30 percent of the total cost and deduct it from central taxes. There are a few investments that you can make today that take such a huge amount out of your tax bill. When you choose solar power, you can claim a good share of your investment and get it back into your business.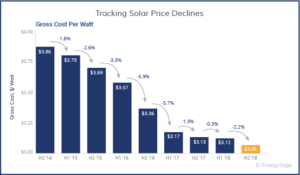 Solar will reduce your tax liability !!!
Commercial property owners can also write off the installation of their panels through the government. The government allows businesses to use solar investment depreciation to reduce their tax bill. This helps to recover the money spent on the initial installation of the solar panel. Maintenance fees can often also be written off on your tax assessment at the end of the year. On top of that, the money you don't have to spend on utilities will seem like icing on the cake, especially when you start selling it back to the grid.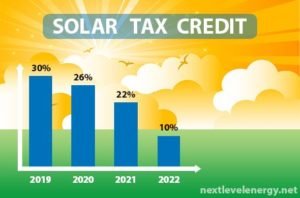 Solar Power makes you a socially responsible company
With the reality of climate change fast approaching, it is vital to make conscious choices to help keep the earth healthy while enjoying our lives. If you don't make sustainable decisions, you risk leaving behind a less interesting and less diverse planet for your children.
Industrial solar panels ensure that you get the kind of return on investment you deserve when you make responsible decisions about the planet.
And remember, it's not just your business that can benefit from solar — the household can also save lakhs of ropes from the installation of solar panels.
By – Team Visol