---
How 3 Women Are Changing The World With Solar Energy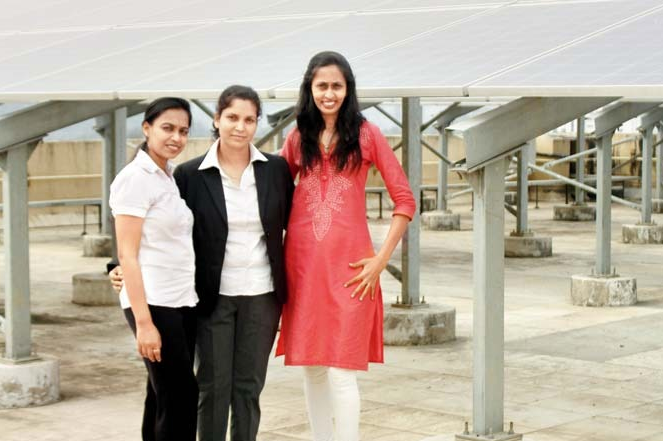 On the occasion of International Women's Day (March 8th), let's meet three influential and game-changing women in the solar industry. The solar energy market is quite new compared to the many other energy industries. Nevertheless, many women have been able to make solar more widely available to people around the world in the years that solar energy technologies have been around. Not only that, but these women used solar power to support those in need and to further boost the industry's growth.
The Faces Behind Success of Visol India
Major Priyanka

Co-Founder, Head Marketing
An Architect by qualification, Major Priyanka joined the Indian Army and got commissioned to the Corps of Engineers. As a Company Commander, she led a team of 200 soldiers in the Batallion and commanded her company in various combat exercises. After seven years of service in the Army and a management certification from IIM Indore, she started her second career as Green building Consultant. She is an IGBC and GRIHA certified professional. Solar rooftops being an integral part of green & energy-efficient buildings, inspired her to enter the green energy sector. She ventured into Solar Energy with two of her schoolmates, Ms. Aparna Kshirsagar and Ms. Jyoti Prakash to incorporate Visol Renewable Energy Solutions. Major Priyanka is a certified solar professional from IIT Bombay and MSME. The team is on a mission to usher India to a sustainable energy future and mitigate climate change. Having completed many solar rooftop projects to their credit, they envision to be the first name for quality solar solutions in India.
Ms. Jyoti Prakash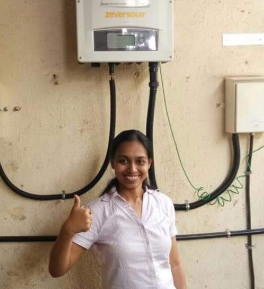 Co- Founder, Head Operations
Jyoti Prakash, Co-Founder of Visol renewable energy solutions, was always conscious and concerned about the environment and the climate change. She decided to leave the comforts of her corporate job and chose to get into the field of solar with her women partners…a field not very common, especially for women entrepreneurs, but this was something that she really wanted to do. And as they say, don't fit in the glass slipper, break the glass ceiling and you can achieve great heights.
Ms. Aparna Kshirsagar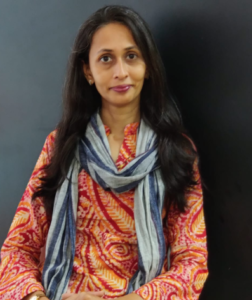 Co-Founder, Head Customer Relations
Aparna Kshirsagar is one of the 3 Co-Founders of VISOL. The idea of helping people in "Going Green & Mitigating Climate Changes" attracted her and hence she became a part of this all-women's team. She loves to create awareness about the Magic of Solar Energy across various segments of the society, through Trainings & Awareness Campaigns.
As a woman entrepreneur, she firmly believes that women have it all in them to excel in whatever they do. She believes in gender equality not through reservations, but through women's successful achievements. Her motto is to add value to people's lives in any good way possible.
This International Women's Day, it is a perfect time to highlight the missing women in the solar energy industry and the broader clean energy sector. India's success in the renewables sector has been one of the brightest points for the Modi government in the last 5 years. Renewable goals were raised by five times more in 2014, and amid the typical hiccups, the overall achievement was impressive, to say the least. With the establishment by India of the International Solar Alliance (ISA), the cherry on the cake. Of course, India has made full use of global trends, driven by a sharp drop in the cost of renewable energy, especially solar energy.
What was not so bright was the inclusion of women in this boom. Today, in a sector that employs well over 450,000 people, various industry reports that the proportion of women is 20-22% or less. This is a blatant mistake. This is particularly disappointing because, when it comes to the broader sustainability market, dominated by non-profits and other businesses, women usually have a decent representation, while exact numbers are difficult to achieve. Whether they skipped the boom in renewable energy is a question to consider. That's why, when we saw less than 20 -22% of the Fairer Gender speakers at Reinvest 2018, we realized the industry was having a problem since even that 10% figure was made to look better by foreign women leaders who were counted as part of it.
Women are required for reasons beyond the most apparent of gender equality and equal opportunities. If the industry makes an effort, it will understand that a higher proportion of women in the business is one way for the sector to grow from the status of commodities. And don't make a mistake, the whole renewables market is as commodified as it can be. Thanks to a strong policy overhang, prices are regulated most of the time, the government's biggest customer is through state power distribution companies, and almost all projects start with the lowest bid in a contract. These were usually classical pre-conditions for male-dominated industries, such as metals and minerals, fertilizers and loads, which condemned it to be viewed as such, missing out on the massive positive glow of the green sector, which has had a significant impact on India's sustainability goals, and helping to conserve the increasingly disappearing greens around the world.
We are quite confident that a more diverse workforce would have helped to do this more efficiently in the communications sector. Not to mention a greater effort to make strides in the area of architecture and aesthetics, where functionality once again rules supreme.
Thinking about it, almost all correspondence in the industry, and we get to see more than our share, is as efficient as it is. Customers are much more likely to be called' installs,' and the conversation never goes past price and cost savings.
~Team Visol